Methodology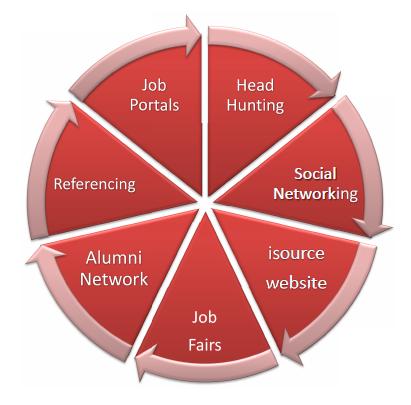 HIRING PROCESS back to top


ISOURCE follows an evolved Hiring Process by which we have made sure that
the systematic approach and a well defined process goes a long way in Hiring the right talent.
We follow the below process and make sure that your organization always get the Best Talent.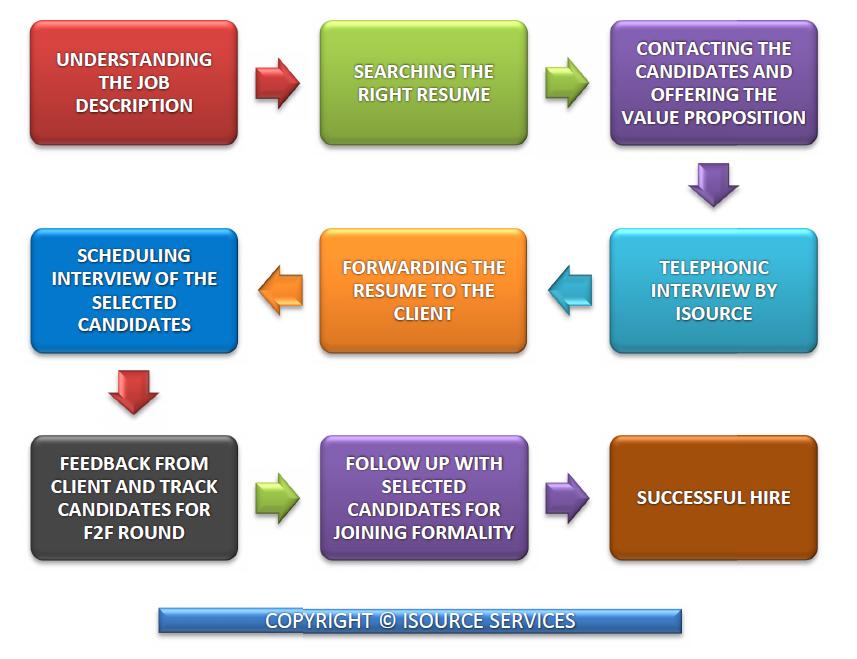 Our Methodology
Ever evolving recruiting techniques
Up to date DataBase
Use of latest avenues viz. Social Networking
Advanced HeadHunting for Senior Executives
Robust Online Platform
Deep Understanding
Smart Networking
ISOURCE SERVICES' hiring process is tailored to your needs and takes into consideration the real world requirements.
Our processes are precise and result oriented.
isource services is uniquely positioned to serve your organization's staffing needs.
iSource Services | jobs in India | jobs in Delhi / NCR | jobs in Gurgaon | jobs in Noida | jobs in Chandigarh | jobs in Bokaro | jobs in Jamshedpur | jobs in Chennai | Jobs in Bangalore | jobs in Mumbai | jobs in Pune | jobs in Ahmedabad | jobs in Bhopal | jobs in New Delhi | jobs in Jammu | jobs in Srinagar | jobs in Lucknow | jobs in Kanpur | jobs in Varanasi | jobs in Patna | jobs in Kolkata | jobs in Guwahati | jobs in Hyderabad | jobs in Secunderabad | jobs in Trichy | jobs in Cochin | jobs in Pondicherry | jobs in Raipur | jobs in Durg | jobs in Aligarh | jobs in Ranchi | jobs in Dhanbad | jobs in Nasik | jobs in Nagpur | jobs in Surat | jobs in Shimla | jobs in Vadodara | jobs in Bhubaneshwar | jobs in Dehradoon |
| IT Jobs | Software Jobs | Manufacturing Jobs | Senior Management Jobs | Engineering Jobs | India Jobs | Investment Jobs | Automotive Jobs | Banking Jobs | HR Jobs |
| Resume Writing | CV Writing | IT Resume Writing | CEO/ CXO Resume Rewriting | CV Writing in Mumbai | CV Writing in Bangalore | CV Writing in Delhi | CV Drafting in India | C-Level CV Writing Service | Senior Management CV Writing | CV Writing for Freshers | CV Writing service in Hyderabad | Resume Writing service for Manufacturing | Resume Building | Pune Resume Writing | Pune CV Writing | Expert Resume Writing | Expert CV Writing | How to Write a professional Resume | How to write good CV | CV writing service in India | Best CV writing service in India | Leading Resume writing service in India | CV Writing service | Professional CV Writing | How to write best Resume |
www.isourcecorp.com and www.isourceservices.in are the official websites of iSource Services, India.
For Resume Builder mail us on resumebuilder@isourcecorp.com, Call on 020-32409131 (10 am to 7 pm IST, monday - saturday)
For Executive Search and Recruitment Services mail us on business@isourcecorp.com , Call on +91-20-32409131 mob: +91-9970318611 ( 10 am to 7 pm IST monday - saturday)
For general enquiries mail us on info@isourcecorp.com, Call us on 020-32409131 (10 am to 6 pm IST, monday - friday).